The Cataract Surgeons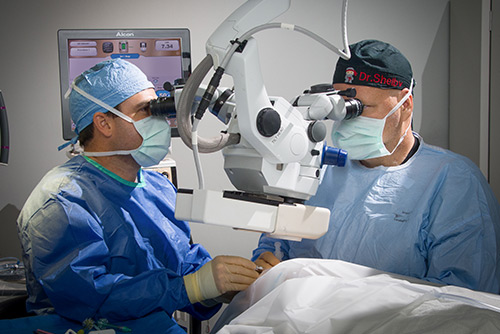 Are you having trouble driving at night, reading the small print, or watching TV? These are typically the starting signs of a cataract. If you're having trouble seeing or notice that images are starting to become more blurred, now is the time to schedule an evaluation with WK Eye Institute. Dr. Shelby and Dr. Coleman are highly trained ophthalmologists who specialize in refractive cataract surgery.
At The Cataract Surgeons, a division of WK Eye Institute, our top priority is to improve your vision and quality of life. From your first appointment to your last follow-up, we'll make sure you fully understand the procedure and have the information needed for a quick and painless recovery. Alongside vision improvement, we aim to provide our patients with a stress-free cataract surgery experience and lasting patient care.
What is Cataract Surgery?
Cataract surgery is a procedure that involves removing the natural cloudy lens inside your eye and replacing it with a clear plastic artificial one. Electing to undergo this procedure will improve your vision, night vision, vibrancy, and general quality of life. Many patients report immediate improvement insight and full recovery within a few days.
FAQ's
Finding The Best Eye Surgeon For Your Procedure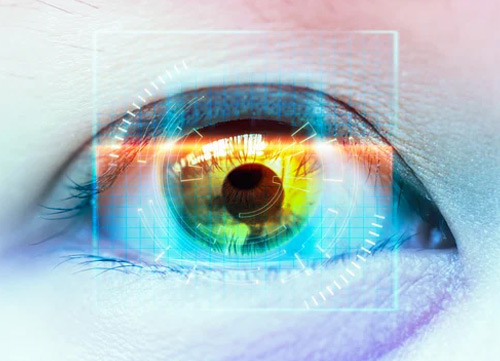 Choosing an eye surgeon isn't an overnight decision. As you conduct your research on local cataract surgery providers, make sure to consider the following details –
Board Certification
Educational experience
Technological expertise
Use of modern equipment
Experience and customer testimonials
Surgical volume per year
As is true in all fields, people are usually good at what they do the most. It is essential when choosing a surgeon, to find someone who performs enough procedures to be very proficient; 1,000 per year is a good benchmark. In a surgical field heavily dependent on technology for optimal outcomes, it is important to find a surgeon with access to and experience using modern technology. Equally important as skills and experience are a surgeon that will take time to understand your particular needs and work with you to formulate a personalized plan that achieves your visual goals.
What Technology Is Used in Cataract Surgeries?
The Cataract Surgeons in Shreveport, LA use the following technologies and methods to effectively and safely correct your vision.
Incision Technology: The first step is to make an incision to access your eye's lens. Doctors may use a scalpel or an ultra-short-pulse (femtosecond) laser, which allows for a more precise incision.
Capsulotomy: Removing the front lens capsule is very important. This may be done with a small needle and forceps or with a femtosecond laser. The remainder of the capsule must stay intact.
Phacoemulsification Procedure: Next, doctors use ultrasound technology to break up and remove the cloudy lens.
Intraocular Technology: After the ultrasound technology emulsifies your lens, the new lens is put in, and you are ready to begin the recovery process.
FAQ's
If you are considering cataract surgery, it helps to understand the terms and options for the procedure. The following words and definitions are important to know:
Schedule Cataract Surgery
If you're having trouble seeing clearly at night, reading, or enjoying other activities because of your vision, contact The Cataract Surgeons right away. We're dedicated to improving your vision quickly and effectively while providing a relaxing and comfortable experience! Contact us today to schedule an appointment and visit doctors who are committed to your care and experience.